Sunday Rally Dispatch is a collection of news updates of interest to our poet-blogger community members. Your contributions from your area of the world, your activities, or your interests are welcome. Please forward them to
Jamie Dedes
of
Musing by Moonlight
at
jamiededes@rocketmail.com
. Contributions are subject to editorial discretion and space constraints. Feedback welcome.
INVITING SUBMISSIONS:
The Los Angeles Review
, established in
2003, is the voice of Los Angeles and the voice of the nation. With its multitude of cultures, Los Angeles roils at the center of the cauldron of divergent literature emerging from the West Coast of California U.S.A. Perhaps from this place something can emerge that speaks to the writer or singer or dancer or wild person in all of us, something disturbing, something alive, something of the possibility of what it could be to be human in the 21st century. We invite both published and emerging writers to
submit
their work.
WRITER'S DIGEST:
Poetic Asides with Robert Lee Brewer
offers updates on contests and competitions and other information of int
erest to poets.
Thanks to Victoria Ceretto-Slotto for this link.
INVITING INTERNATIONAL MEMBERSHIP:
Second Light Network
.

The aim of the network is to promote women poets and to help them develop their work. It puts on a weekend of readings and workshops in London twice a year, a residential workshop/gathering in Worcestershire in the middle of England once year and occasional events elsewhere in the UK - this year, a workshop and reading in Bath. It has occasionally received funding from the English Arts Council.
The Network has a particular interest in helping women of forty-years and over but membership is open to
all
women poets. The organization is keen to have members from all over the world
.
There is an application form on the website which can be downloaded and applicants can pay online. Paypal will ask for payment in the currency of the country from which the applicant is applying. [Any problems with joining - please contact Anne Stewart, the administrator and web manager, by clicking on her name in the
About Second Light
section.]
The major poetry magazine for all women poets,
ARTEMISpoetry
, is produced by Second Light. Its main is editor is Dilys Wood, founder and organiser of the Network. The magazine includes poems, a comprehensive review section, serious articles, and interviews with major women poets and women playing an important part in the poetry world as publishers or editors. Members of Second Light receive copies of the journal, which comes out twice a year. Information on submitting poetry is detailed on the website.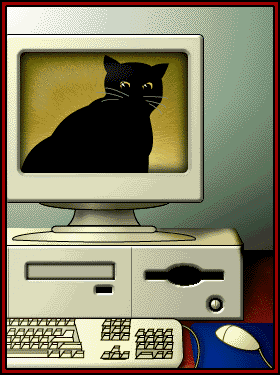 www.cybegata.com
THE WONDERS OF THE INTERNET FOR POETS:
For sure, we can have our cake and eat it too. We are offered
Smörgåsbord
of ac
tivities with which to involve our poetic muses. These provide support, encouragement, motivation, camaraderie, and critique … or some mix of the above. I've noted in reading our many blogs, that our community tend to be active in multiple activities and memes. By way of intro to an activity that might be new to you, today we bring you Luke Prater's overview of his
Facial Expression Poetry Circle
(Facebook) – a learning exchange - for those interested in and comfortable with critical analysis of their poems. It is followed by Luke's opinion piece,
The Natural Laws of Poetry
.
The Importance of Constructive Criticism and an Environment for It
b
y
Luke Prater
.
In April 2010 I started a Facebook Group discussion-board platform, specifically so poets could post their work and read the work of others with an emphasis on giving and receiving constructive criticism, which might be less appropriate in other venues. Often we are afraid to offer honest feedback to our peers because we don't want to cause offence or because we feel when positive feedback is given the poet is pleased and a warm response will be reciprocated. This is fine, but how does that help me learn?
How will I see that I have a tendency to, for instance, end my free-verse pieces on a single line in an effort to come full-circle and 'wrap things up' (I see this again and again and indeed do it myself sometimes), when it is redundant because I have said all that, and more, in the body of the poem? Constructive critique - tactfully delivered - is the best gift a peer can give. Our poet friends may do us a disservice when they don't point out issues like clichéd phrasing or lack of visual device such as metaphor (so the Narrative Voice 'tells' rather than 'shows', rendering the piece prosaic and lacking in power of expression. Please, tell me if my poem if flawed in some area. How else will I learn? Even professional level poets need honest feedback, or at least, others to bounce ideas off against. As authors we have been so close to the work that we are blind to its shortcomings. On
Facial Expression Poetry Circle
we have built a strong Group with several admins. We learn very fast in this fun, collaborative environment.
I have purposefully kept
Facial Expression Poetry Circle
small and intimate, though we take anyone who asks to join. Novice poets take the crit, work hard, and become decent poets quickly, or stop posting – simply because they aren't yet able to handle critique. One has to be in a place where not too much of the ego is invested in the poem and the poet is open to learning. I love blogging. My blog showcases my polished pieces, but the Group is where I learn to write poetry. New members, as I said, are welcome. Are you ready to take the crit? Great. Let's do it.
The Natural Laws of Poetry
by Luke Prater
Poetry, like most other areas, has two sets of laws: one arbitrary, made up by someone once, or developed by a group over time. These laws have a lot to do with what's in fashion during a particular epoch. They can and do get broken constantly. The other set of laws are natural laws, like the laws of physics, which simply cannot be broken. Or at least, if they can, it has to be done in quite some style, and takes a very special kind of exponent in the field. A genius, probably. Novice poets who don't understand those rules may look like… well, novice poets. That's the very reason, in fact, they look like novice poets, and why when the majority of readers see their poetry, it doesn't interest them very much.
The sonnet, for instance, is an arbitrary, made-up form, but its meter, iambic pentameter, isn't so arbitrary. The reason it was adopted and became so common is because a) it's lilting unstress-stress cadence is the closest to how the majority of us actually speak; and b) by using that meter (if you've decided to go with metered lines), makes absolutely sure that the line will flow smoothly, and that there will be no doubt whatsoever as to how many stresses/beats the line has, rhythmically.
Because we are all human beings with ears/eyes/a brain, the transmission of spoken/written language from page/mouth to brain has to observe physical laws. So it is, in fact, partially in the realm of physics. And neuroscience too. That's why there are natural laws to the craft of poetry that aren't 'made up' and easily disposable. The 'Art' of poetry is another matter, since Art is in the realm of aesthetics, like beauty, and almost entirely given to personal opinion or taste. Beauty, as the saying goes, "is in the eye of the beholder".
celebrations.com
JINGLE POETRY POTLUCK, WEEK 19
STARTS TONIGHT AT 8 P.M. CENTRAL,
INLINKZ WILL STAY OPEN FOR 72 HOURS.
Please email news announcements to
Jamie Dedes
at jamiededes@rocketmail.com.

www.cybergata.com
Please forward photograph or illustrations and include all necessary links.